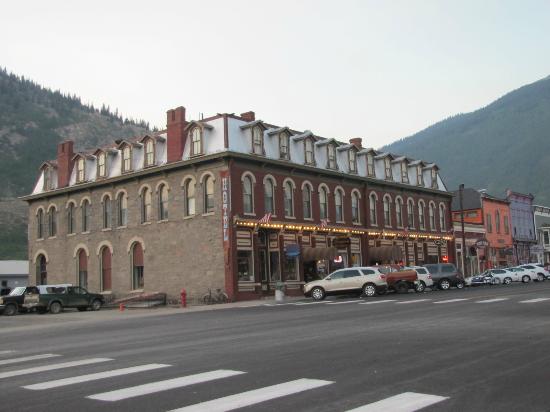 Construction workers reported some unusual activity at The Grand Imperial Hotel in Silverton, Colorado.

Hotel owner, Jim Harper, said the construction activity seems to have annoyed a resident spirit.

The renovation crew claims to have nails and chunks of drywall thrown at them.

Crew member Gilbert Archuleta said workers found a room that was dead-bolted from the inside, but nobody was inside.

There have also been construction noise complaints from neighbors in the middle of the night when no workers are present.

Hotel staff is not immune to the strange activity either.

They are convinced that the paranormal activity is coming from Room 314 where a man committed suicide over 100 years ago.

The housekeeping staff won't go into that room unless they are in pairs.

They say they feel touched and beds they just made suddenly appear to have been sat on or lain in.

Strange pacing noises are also heard on the third floor.
[ratings]
Related articles across the web