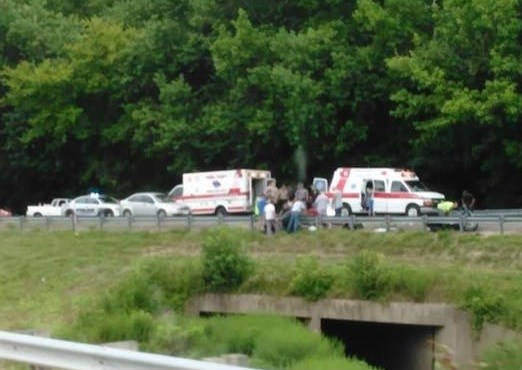 Many social media posters believe this photo captures the chilling moment a spirit is leaving after a fatal motorcycle accident in Powell County Kentucky.
The tragedy happened Tuesday on Highway 15 near Stanton. Officials state that the motorcycle driver was the only person hurt and later died.
The image was taken by passing driver Saul Vazquez and posted on his facebook account. Believers say the photo clearly shows the spirit of the man leaving his body.
[ratings]
Related articles across the web